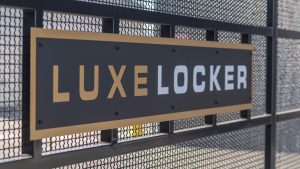 Does good signage really make a difference for business?
The short answer is yes. The long answer… well, let's dive into it.
Custom business signage is a great investment for any business, large or small. Signs are one of the most effective ways to market your business and attract new customers.
Some of the most significant benefits include increased visibility, the ability to match your branding perfectly, and giving customers a sense of confidence in your business. Having a high-quality, professionally designed sign is essential for any business looking to make a good impression on potential customers.
Custom Signage is a Great Marketing Tool
Custom business signage is a great marketing tool that can help deliver a message about your business and make it easier for people to find you. This not only creates brand awareness but reels customers into your door.
When choosing signage for your business, it's important to consider the type of message you want to communicate and the look you want to achieve. With careful planning and help from creative sign makers, custom business signage can be a powerful marketing tool that helps you stand out in today's fast-moving world.
Increased visibility is one of the most important benefits of having custom signage. A well-designed sign will make your business more visible to potential customers, which can lead to more traffic in the door and ultimately more sales.
In fact, an article from smile.io has shown that the more a customer shops with you, the more likely they are to come back, and the more money they are likely to spend. And what better way to attract passersby than clear, concise signage?
Signs Represent your Brand
People are visual creatures by nature. They're more likely to remember a visually satisfying sign than reading a wall of text any day.
Building a brand is more important than ever, and investing in custom signage that perfectly matches your company's branding creates a cohesive look that customers and passersby will remember.
Having a consistent brand image is essential for any business wanting to build customer loyalty and build a fanbase. Brand consistency is key to building customer relationships and retaining most of your business.
Good Signage Makes you More Trustworthy
It's likely that we have all seen a poorly designed or bare-bones, generic sign at a storefront. How did it make you feel? Chances are it gave you negative feelings. On the other hand, what are your feelings after seeing a sign that is well-designed and sleek? It might pique your curiosity and even cause you to look up that business to see what they offer.
Giving customers a sense of confidence in your business is another important benefit of investing in good signage. If your sign looks professional and high-quality, it will give customers the impression that your business is also professional and trustworthy. This is essential for businesses looking to build long-term relationships with customers.
The benefits of investing in custom business signage extend beyond aesthetics. Not only will you make a great impression on passersby, but you'll automatically build credibility with newcomers and create a sense of community with returning customers.
If you're interested in getting custom signage for your business, get in touch with us for a free quote – we would be happy to show you the Stites Manufacturing way!