Large-scale metal signage manufacturer
Contact the Experts at Stites Manufacturing
We're a sign company located in Sparks, NV that specializes in creating eye-catching, high-quality metal signage for businesses big and small all over the nation. We enjoy collaborating and getting to know business owners, from mom-and-pop shops to global corporations and startups to established businesses.
Whether you need outdoor signs announcing the location of your business or indoor signs welcoming guests to your lobby or reception area, first impressions are everything; so custom metal signs that make an impression are your first choice. Envision your logo, your lettering, and your symbol in elegant metal; envision your customers, clients, and visitors forming their first impression of your company.
We are committed to creating attractive business signage that you will be proud to display in or on your building. Get your brand noticed and grow your business with high-impact, attractive metal signs by Stites Manufacturing! No matter what your specific needs may be, our design team can develop a custom solution that benefits your business. We'll collaborate with you to ensure our custom products blend with your existing interior or exterior architecture and branding requirements.
The versatility, longevity, and diversity of metal signage will have you hitting a home run each and every time you call upon it. Why not put your best foot forward, impress any viewer, and show potential clients that you pay attention to detail even in the selection of your signage? A sign of professionalism starts with a professional sign. Start your project now!
If I was able to give more stars I would! Stites MFG did an amazing job on our signs at our new facility in the Tahoe-Reno Industrial Complex. The owner Scott was involved from start to finish on the project and is a real perfectionist with the quality of signs he produces. We will use him again for any signage we may need in the future, and highly recommend Stites for any signs you may need, personal or business.
craftsmanship behind making metal business signs
Hands-On, Personalized Service
Work directly with a designer from start to finish. We are honest, responsive, and detail-oriented.
Precision
We use CNC Plasma and Laser cutters that allow us to create designs that have incredible detail.
Beautiful, Vibrant Colors
Whether you are looking for a specific color to match your brand or hoping to find the perfect shade to compliment your project, we are confident that we have what you are looking for.
Durability
There are numerous options for ways to make a custom sign, but the most durable and highest quality option is going to be a metal sign. When compared to custom signs made with printed graphics, vinyl, MDF, plastics, or wood, metal signs are stronger and more durable. Some of the other most common options are magnetic, vinyl-printed graphics and banners or even hand-painted, but what's going to look the best is a metal sign.
what is powder coating, its benefits, and significant advantages?
Powder coatings are based on polymer resin systems, combined with curatives, pigments, leveling agents, flow modifiers, and other additives. These ingredients are melt mixed, cooled, and ground into a uniform powder similar to baking flour.
A process called electrostatic spray deposition (ESD) is typically used to achieve the application of the powder coating to a metal substrate.  This application method uses a spray gun, which applies an electrostatic charge to the powder particles, which are then attracted to the grounded part.
After application of the powder coating, the parts enter a curing oven where, with the addition of heat, the coating chemically reacts to produce long molecular chains, resulting in high cross-link density. These molecular chains are very resistant to breakdown.  This type of application is the most common method of applying powders.
Variety
One of the biggest benefits of the methods is the potential for customization. A wide range of finishes can be achieved. The powder coat has an extensive color selection to choose from.
Durability
When it cures, the powder will form chemical bonds in the process and creating a flexible, durable finish. More durable than most other options. When the powder cures, it is resistant to scratches, chipping, flaking, and scuffs. It also acts as a barrier between outdoor exposure and bare metal, therefore, making it resistant to corrosion.
Maintenance
Powder coating is easy to maintain; no special solvents or cleaners are required. In most applications, an occasional wipe with soapy water is enough to keep parts clean and useful for years into the future.
Environmental Safety
Powder coating not only produces fewer hazardous byproducts, but it also requires minimal use of resources and energy. It also requires no solvents or additional chemicals to be used during the application process, greatly reducing the risk of contamination. This makes it a great choice for industries looking to have a positive environmental impact while delivering superior protection for their products.
My company was looking for someone to make some steel structures and we had Stites do the work. I was blown away with the quality and attention to detail. You can see they care about their work. Then I had them do some work for me personally, again attention to detail is out of this world and they care even about the small stuff. When I picked my parts up they were wrapped in foam and cared for just like I would want! Great company to work with, you won't be disappointed!
materials we use for custom metal signs
We can create personalized signs with any of these different types of metal listed below:
Aluminum
Brass
Bronze
Copper
Cor-Ten
Stainless Steel
Steel
Aluminum signage is most popular because of the following reasons:
Lightweight
Ease of Installation
Cost-Effective Shipping
Does Not Rust
what type of artwork files we can use
Vector
A vector graphic is a type of computer graphic that is infinitely scalable because the colors and the outlines of every letter or shape are defined by a line that is plotted on an x-y coordinate system. This is very different from a PNG or JPG file in that when you double, triple, or quadruple the size of the file it starts to lose its quality and it becomes what is called pixelated. A vector graphic is better for us to use because depending on the size and shape of the location for the custom sign, we can scale the design so that it fits that location perfectly. It's a lot more labor-intensive to change a logo when it isn't in a vector format.
DXF
AutoCAD DXF is a CAD data file format developed by Autodesk for enabling data interoperability between AutoCAD and other programs.
AI
AI, which stands for Adobe Illustrator, is the proprietary Adobe file type for vector images.
EPS
EPS is a vector file format often required for professional and high-quality image printing.
Helpful Tip!
Typically, the person or company that designed your logo has the artwork file we need!
design, sign options, and ordering process
Step 1
Send us your design ideas for the sign at info@stitesmfg.com. It can be a word document, sketches, or a fully created vector file that is ready to be cut.
Step 2
We can discuss the space where the signage will be hung and help you come up with the perfect size for your business and your budget.
Where do you intend to put your sign?
Indoors or outdoors?
What size do you envision?
Size of Area – it's important to get the correct space-to-sign ratio. We want to complement the area that it will be in.
Not too big. We do not want to overwhelm the area.
Not too small. We don't want your sign to look like a postage stamp.
Step 3
Choose a sign type
Option #1 – SINGLE LAYER
This option cuts out all lettering to expose the wall behind the sign. It's a simple design yet impactful.
Option #2 – SINGLE LAYER WITH BACK PLATE
Similar to option #1, this version adds a custom back plate behind the sign to provide added contrast. It adds depth and visual interest to the sign.
Option #3 – MULTI-LAYER
This sign features your logo and/or lettering precisely cut out and layered off of the back plate to give depth and texture. We take the time to analyze your logo and understand how to transform it into a custom piece of wall art
Our customers love these custom aluminum signs because every part is attached to one back plate, making it extremely easy to hang. Installation can take as little as 15 minutes.
Step 4
Our team of designers will take your business sign ideas and create a computer-generated file that is ready to be laser-cut. We will send you a proof and obtain approval before we begin cutting.
Step 5
Once the sign has been cut, it is ground smooth to eliminate any imperfections. This will ensure a smooth service, creating a profile that is ready to receive a powder coat finish.
Every business location needs signage to indicate its presence. Studies have shown a person's first impression affects their perspective of a location and the business. An impactful custom sign serves multiple purposes for your business. It reinforces your brand and provides information about your business, products, and the services your business offers. ​
Once they've stepped inside, your lobby or reception area needs to live up to the same promise. ​With a custom metal sign, your business automatically exudes trustworthiness, reputability, and class. At Stites Manufacturing we have multiple options for all your sign needs whether interior or exterior. Together, we can create the perfect metal sign for your business.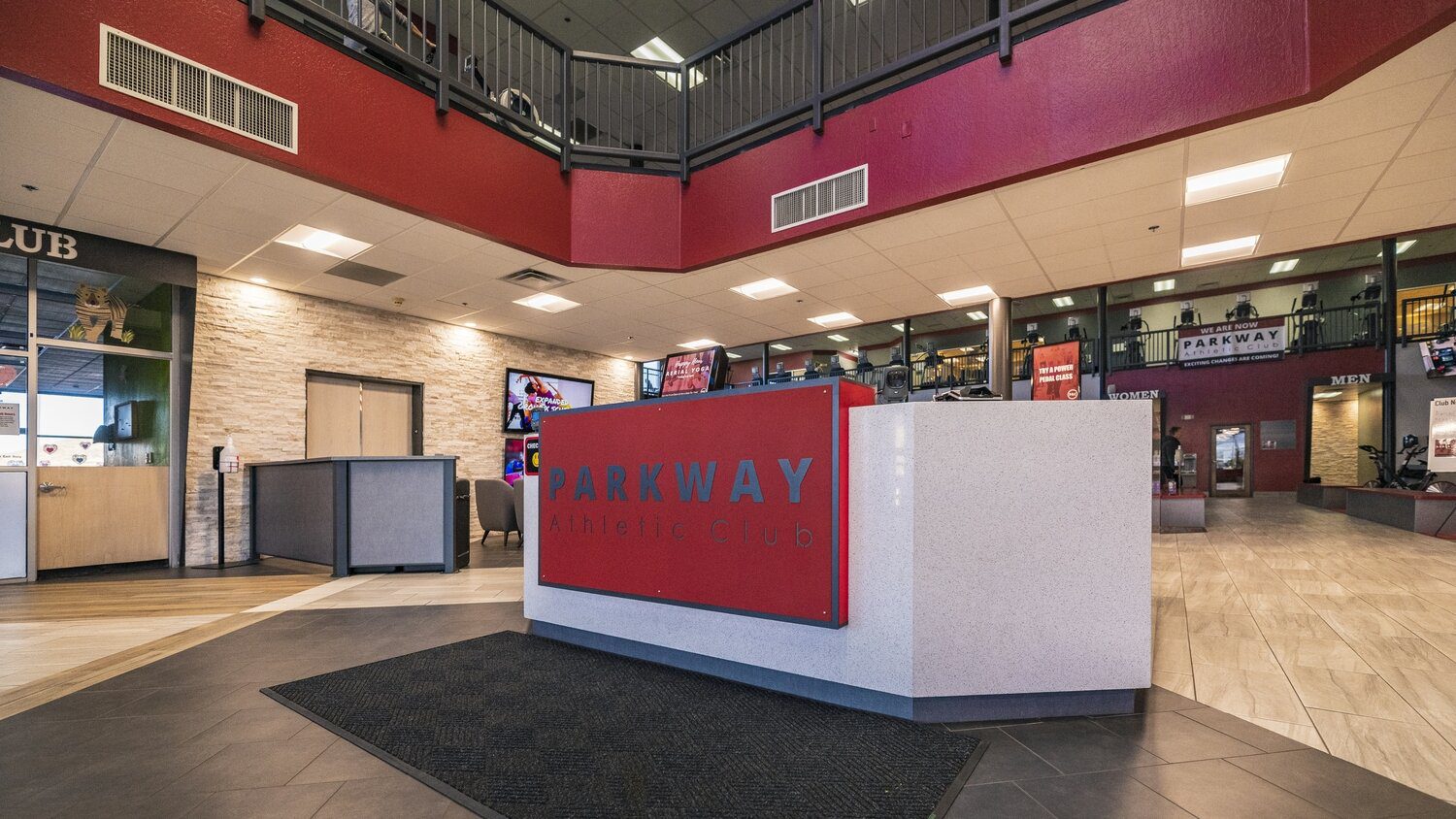 Your core brand message should be replicated and reinforced through all marketing materials and signage elements for your customers to gain a better understanding of who you are as an organization, what you stand for, and what keeps you top of mind.
Building brand awareness is essential for any business. It can help you attract attention, stand out from your competitors, and build customer loyalty. Having a strong brand message that is reinforced throughout your signage helps customers get a sense of who you are as an organization, and keeps you top of mind.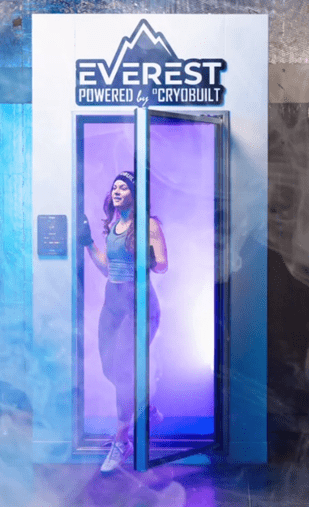 Ask yourself these 4 questions:
Is your business signage memorable?
Is your business signage a true representation of your brand?
Is your business signage modern and fresh?
Is your business signage high quality just like the products and services you deliver?
Get your Brand noticed and grow your business with impactful, attractive signs by Stites Manufacturing
Why stites manufacturing?
Manufacturing a sign that is faithful to the agreed-upon design is mandatory. A sign can only be durable and long-lasting if it has been manufactured properly. Since opening Stites Manufacturing in 2010 we've worked relentlessly on providing efficient, economical, and excellent service. 
We are consultants, designers, and fabricators. We have a reputation for on-time delivery while maintaining the highest quality in order to match the caliber of your company's products and services. We are dedicated to our customers.
I own and operate health clubs and have come to Stites Manufacturing many times for custom parts, signage, and advice. The Stites crew is top notch and they truly care about quality, honesty, and integrity. If you want a job done right at a fair price this is the place for you.
Athletic Club Signs
Automotive Signage
Auto Parts Signs
Church Signage
Estate signs
Fencing Company Signs
Multi-Housing Address Signs
Restaurant Signage
Title Insurance Signs
Government & Military Signs
Large Metal Ranch Entrance Signs
Lobby & Reception Signs
Martial Arts Dojo Signage
Medical, Health, and Wellness Signs
Metal Supply Company Signs
Monuments Signage
Motorsports Complex Signage
Together, Let's Bring Out The Best of your Brand with Custom Metal Business Signage